We always believe in providing best services to our customers with their complete satisfaction.
Mock Drill Training
Mock drill is a method of practicing the evacuation of a building for a fire or other emergency.
Fire & Safety Training
Fire Safety is designed to aware employees with knowledge of the risks associated with workplace fires.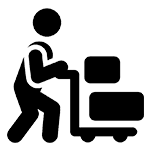 Material Handling Training
Material Handling simply refers to the handling, storage and control of materials in a workplace. 
Get A Quote For Your Project